Records Management System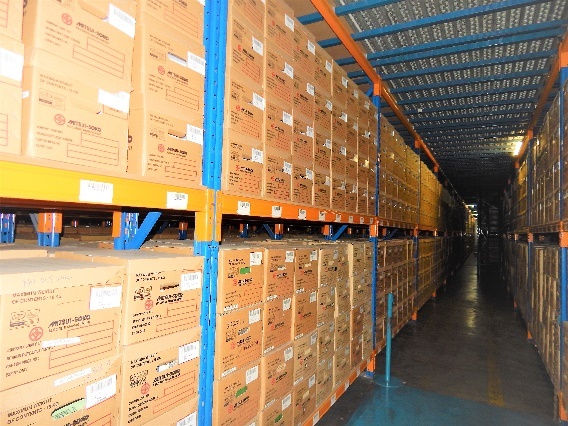 Since 1909, Mitsui-Soko has been entrusted with very confidential documents belonging to Mitsui Bank. With nearly 100 years of expertise in the storing, retrieving, destroying of documents, we have learnt a lot in respecting the confidentiality of very valuable and important documents whereby our treatment of such documents have been constantly been refined.
Our Records Management Centers not only store and control confidential documents but also manage information assets of organizations, providing them complete peace of mind that their information is in safe hands. We can provide services to any industry, including the management of scanning projects, data storage, storage of microfilms and imaging.
The facilities to store documents and films are completely secure with tight access control and 24 hours CCTV surveillance.
The hall mark of our RMB services is the management of files and cartons with specially assigned bar codes which provide quick access to inventory, location and retrievals as the case may be.
We are moving on to digitalization for the speedy access to necessary documents, drawing,catalog,student files, invoices,agreement and medical records..etc. Our Digital Solution will help BCP & DR, Internal Control, Quick preparation for audit/tax/custom etc.
Mitsui-Soko is especially helping Health Care Field, and before EMR, Mitsui-Soko will consul active records & backlogs scanning to clients in Health Care.